Part 2: Income and rent verification
Traditional methods
As discussed earlier in this guide, here, we believe the traditional method is fundamentally flawed. A broad summary of how this works is as follows:
The applicant will be asked who their employer is, and to give a phone number / email address.
The referencing company will phone / email that person.
If the person the other end of the phone confirms what was declared, it's typically counted as verified.
It doesn't even take a good criminal to fool this system. Well, maybe slightly better than Harry and Marv.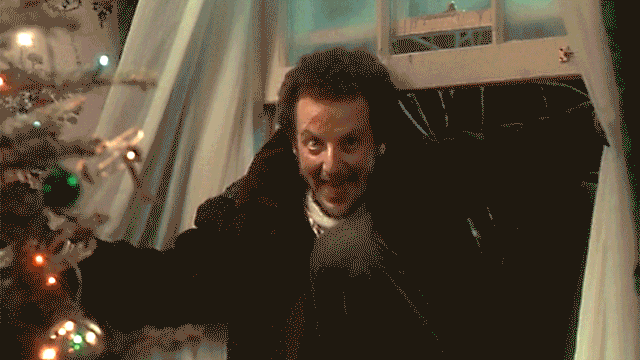 Our method
We use Open Banking to receive—and then analyse—an applicant's financial history. By seeing their transactions, we're able to verify that they've been earning income, and been paying rent on time.
Our instant referencing does not require human intervention at any stage—excect when using the hybrid.
How do you know what income is?
This is a very good question, and what we've been trying to answer since 2015. We explain this in more detail here, but the broad journey goes like this:
A user authorises their bank to send us their transactions.
We look at their transactions, attempt to find groups of income/rent that meet all of our algorithms, rulesets and criteria for what 'verified income' is.
It either passes, or fails. A fail is not "no they don't earn income", but rather "we don't have sufficient data to be sure they earn income".
Our data processing is something we'll never share. 😉
The benchmark for what is 'income'
Internally we have a benchmark for what we're satisfied 'income' is, and will therefore sell insurance policies off the back of. This benchmark is tested to be as reliable — we'd argue more reliable — than traditional methods, and in time will far surpass what can be achieved by humans alone.
However, we will not 'fail' an applicant based on their transaction history. Instead, if we cannot verify income, it will require human verification. This is done automatically on the hybrid product, or can be done by the client using our dashboard.
Disputing Movem's analysis
If you'd like to dispute the analysis Movem has given, please get in touch with your account manager.
Types of income we can verify
The tail end of automation is the hardest, and at Movem we've invested lots of time getting making our coverage as broad as possible. We have variable algorithms, entirely different workflows and rulesets to verify all types of income.
We can verify:
Typical employments

Self-employed

Part-time jobs

Shift based work paid infrequently

Multiple concurrent jobs

Jobs with significant pay as bonuses or commission

And much more...*
*Seriously, we spent years on this stuff and we're constantly learning. We cover pretty much every type of income you can imagine. Or at least, every type of income we could imagine—and find data for.
Verifying family wealth or assets
Typically you will need to prove employment in order to be approved by Movem. We may be able to approve your guarantor based on family wealth, or by paying rent in advance.
See our section on guarantors.
Define: Guarantor

Someone who is willing to legally be responsible for your rent, should you not be able to pay. For example, a parent could be your guarantor, then if you couldn't pay the rent, the agency or landlord would be able to legally pursue your parent for the owed money.
Verifying new jobs on Movem
Yes, Movem can verify a new source of employment — for example if the applicant has just signed a contract with a new company.
We won't be able to instantly reference the applicant however, unless there is sufficient transaction history, which is unlikely in this instance.
So, we will manually verify this reference using the traditional methods, using the hybrid.
Sharing full bank statements and all transactions
Movem never shares full bank statements with landlords, agencies or API users. We only share what the applicant confirms as being income and rent.
Adding context to bank statements or unusual payments
Sometimes you just want to be able to explain why you didn't get paid in that month. Perhaps you were travelling, perhaps you got paid in cash, or perhaps you were paid in Bitcoin.
Our form is constantly changing to adopt new features and cater to a broader range of circumstances, and this includes adding context wherever possible. However, if we feel that we need some clarification on any payments to approve an application, we may contact the applicant directly.
Uncomfortable sharing previous job
Movem will never share transactions or jobs that the applicant hasn't explicitly agreed to share. Therefore, if an applicant has a previous role they'd rather their landlord not know about, they just can just not agree to share that specific role.
Permission is given during the application form. You can't really miss it. 👌
Using multiple banks
You can use multiple accounts, from different banks, when proving income and rental payments through Movem. This is all handled during the application form.
Verifying applicant's name is account holder
When connecting a bank account, we compare the name on the account with the applicant's name. This output is shown in the report, and helps identify any mis-matches.
Or put simply: you can't just use someone else's bank account.