Hybrid referencing
Introducing the hybrid
Although most applicants can be approved instantly through Open Banking, sometimes that's just not possible. For example:
Not everybody has online banking.
Not everyone is comfortable with Open Banking — it's a new technology and over time will become far more natural.
Not everybody has regular predictable income — for example, income derived from investment returns.
In instances, like these, we provide a bolt-on service where the application will be finished using traditional methods. The manual referencing is completed by Homelet — another company owned by the Barbon Group. This relationship gives us access to the best-in-class traditional referencing, when our technology can't complete the job on its own.
We call it 'hybrid' because it is a hybrid of old and new. It's by far our most popular product, although some clients buy the instant referencing, and complete the manual work themselves.
P.S: to embrace the fact that sometimes a human touch is required, here's a compilation of robots falling over. We hope you enjoy it as much as we do.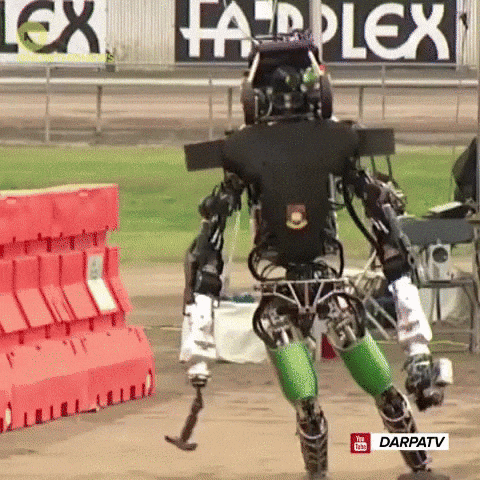 How it works
Behind the scenes, it's a really deep connection to Homelet's internal systems and workflows, to maximise efficiency and the quality of referencing.
However, from a client perspective it couldn't be easier: you turn it on, and it just works.
The form is smart and dynamic, and asks different questions depending on what it already knows. So if a human will be required, it captures more information to allow that process to happen. This means that the applicant only ever completes one form. When they're finished, they really are done.
From a client point of view, it's all powered through the same API. You will receive one of two results:
Here's a decision, and it was instant
This needed human oversight, we'll update you when it's ready
The traditional methods include status updates, notes from assessors, and are inline with standard Homelet SLAs.
Who are Homelet?
Homelet has more than 25 years experience in the industry, and has referenced more than a million tenants in the last 3 years.
They're part of the Barbon Insurance Group — like us — they're based in Lincoln, with more than 300 members of staff.
Homelet SLAs
Below are the Homelet SLAs for our hybrid referencing — remember, all the instant Movem references come through... well... instantly.
24hrs – 65% of applications completed.
48hrs – 80% of applications completed.
72hrs – 90% of applications completed.
Will both income and rent be manually verified
Yes, both income and rent can be verified using traditional manual methods in the hybrid.
As an example; if we've verified the income instantly using Open Banking, but unable to find rental payments, we will send it down the hybrid route.
Manually choosing which references go hybrid
When using the hybrid product, you're unable to manually select which references go for human verification. This would add too much delay into the product and reference decisions would be slower.
If our decision was that the applicant is 'unacceptable', you can request a human re-evaluates it through the dashboard.